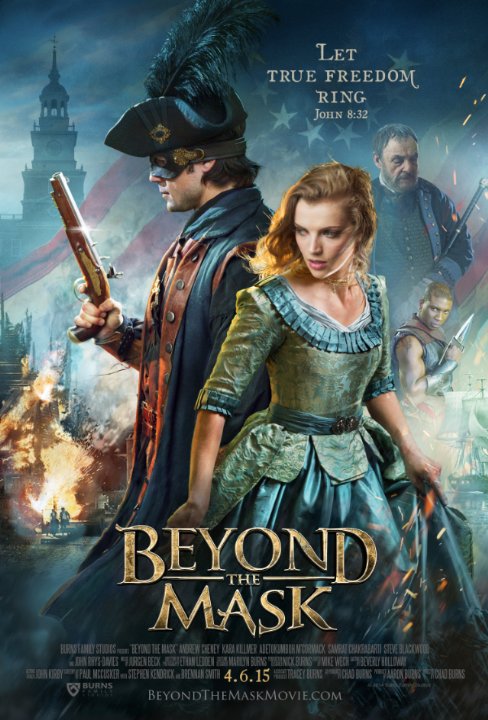 Announcing a great new Christian film endorsed by Stephen Kendrick, producer of Fireproof and Courageous, and Michael Farris of HSLDA.  The script for Beyond the Mask was written by Focus on the Family's Paul McCusker.
Beyond the Mask is really the first of its kind – a Hollywood-quality, exciting film created by homeschool graduates Aaron and Chad Burns of Burns Family Studios. It is a family film set in the 1770s that brings history to life in a faith-filled adventure celebrating grace, liberty, and the true freedom that can only be found in Christ.
Follow the link below to view our theatrical trailer and find out how easy it is to see Beyond the Mask in a theater near you!
www.beyondthemaskmovie.com
In order to bring this movie to a local movie theater, there needs to be 75 pre-ordered tickets. We're encouraging everybody to order tickets for this showing:
Wednesday, April 08, 2015  at 7:30 PM
Interstate Park Stadium 18
1089 Interstate Parkway
Akron, OH
Tickets need to be pre-ordered here by Monday, March 30:  https://gathr.us/screening/10093. If the showing does not happen, your credit card will not be charged.